Lea sobre GlobaLinks Learning Abroad Announces Study Abroad And Internship Programs In Spain And Summer/January Short Courses In France, pertinente a Universidades
UNIVERSIDADES, Información objetiva GlobaLinks Learning Abroad Announces Study Abroad and Internship Programs in Spain and Summer/January Short Courses in France enfocada en la sección de universidades para deleite de nuestros usuarios.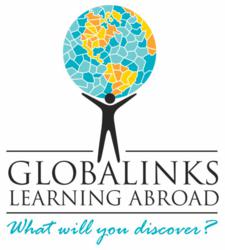 Denver, CO (PRWEB) October 01, 2012
GlobaLinks Learning Abroad, a provider of international education programs across the globe promoting academic, cultural, personal, professional and social discovery, today announced it is offering high-quality study abroad and internship opportunities in Spain and academic courses in France.
We are excited to offer individualized study abroad and internship abroad opportunities in Spain and short courses in France so students can benefit from the history, language, literature, art and culture of these two amazing countries, said Cynthia Banks, executive director and president of GlobaLinks Learning Abroad.
Through its partnership with Active Learning Abroad (ALA), GlobaLinks Learning Abroad now provides study abroad programs at seven universities in Spain. They include:


Nebrija University Summer, January Short Course, Semester or Year Abroad
University of Barcelona Summer, January Short Course, Semester or Year Abroad
Universitat Aut
---